SkyTemple Hack Jam
Hack of the Year 2022
Celebrating the best that the SkyTemple community had to offer in 2022!
Motto: Hack of the Year 2022
Gimmick: Not Applicable
Want to find out more about why we decided how we did? Ask the Jury on our
Discord
! Some of the Jury members also have playthroughs on their YouTube channels.
Winners
What is the spirit?

Experience a new, full-length story about our familiar comforts and uncomfortable changes.

Features newly redesigned dungeons, an expansive cast of characters, and about a million other things that we don't want to spoil.

We'd love to hear your thoughts on the hack! Join the discussion in the EotS Discord.

Awards
Hack of the Year
Best Narrative
Best Character
Best Cutscene Direction
Best Boss Fight
Best Single Cutscene Nominee 2
Best Single Dungeon Nominee 2
Awards
Best Hack in Progress
Awards
Best Gameplay Design
Best Dungeon Design
Best Single Dungeon
Most Technically Impressive
Most Unique and Creative
Awards
Best Single Cutscene
Hack of the Year Nominee 3
Best Narrative Nominee 3
Best Cutscene Direction Nominee 3
After a long time not having contact at all, Noxa the Umbreon gets to meet her friends Dew the Manaphy, Eespie the Espurr and Brenchy the Phantump again. However, their emotional reunion suddenly turns into a big adventure to an abandoned mansion after they hear the legend of a unique Pokemon that resides there. Could the legend be true? What awaits for Noxa and company during their journey to this forgotten place?

Now released: V1.2.01
Due to substantial changes to the inner workings of the Save system, old saves are not compatible with V1.2


(Patching instructions are provided in the ReadME files. If you have problems patching, please read the files.)

Awards
Best Custom Graphics
Secluded in the deepest part of Western Cave, the most powerful Pokémon finally awakens…

Awards
Hack of the Year Nominee 2
Best Gameplay Design Nominee 2
Best Dungeon Design Nominee 2
Best Cutscene Direction Nominee 2
Most Unique and Creative Nominee 2
Best Character Nominee 3
Best Single Cutscene Nominee 3
Most Technically Impressive Nominee 3
Best Boss Fight Nominee 3
Spinda's wish to meet the legendary Ho-Oh leads to a fateful encounter...

US Version
Content warnings: Death, swearing, cosmic horror

Awards
Best Hack in Progress Nominee 2
Awards
Best Narrative Nominee 2
A difficulty hack released after 6 months of polishing and rebalancing the game around hard but fair challenges. A ton QoL features and mechanics are to be expected in this hack such as improved movesets, updated and Gen V+ moves, more generous stat curves, new TMs, and more diverse enemies in dungeon.
You can also expect mechanics such as GtI Exp. Share (by Irdkwia), Move Shortcuts (by End45) and Complete Team Control (by Cipnit/Jirt).
1.3 is gonna contain even more features like challenge modes, boss field effects, level scaling, toggleable difficulty modes, Fairy-type and new moves.
The aim of this hack is first to be as inclusive as it can be, but also to offer the player a different and enjoyable experience of Explorers of Sky with new quests and more !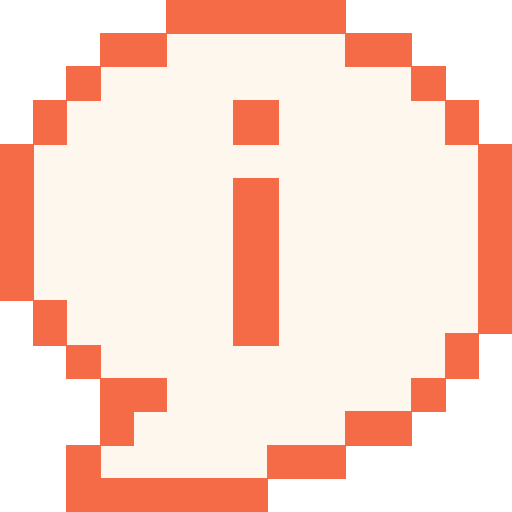 Info
Awards
Most Technically Impressive Nominee 2
A Pokemon zombie comedy.

It's the end of the world - mindless infected are amok, and anyone they touch melts into one too.

How did this happen? And can the world still be saved? Follow in the shadows of several sides to find out!

(Softlock? Reload your rom. We've fixed most instances of this issue)

(Latest Update: October 2022)

Awards
Best Boss Fight Nominee 2
Best Dungeon Design Nominee 3
Submitted for Hackjam #4: Meaningful Decisions

Following the marriage of Chatot and Guildmaster Wigglytuff, the guild is closed for the day. The specialized assassination squad, Team ElectroFlare, is tasked with eliminating a high-profile target on their day off. Chaos ensues.

Around 60 to 120 minutes long. Patch is for the US version of the game.

Awards
Best Custom Graphics Nominee 2
A complete re-interpretation of the Explorers of Sky storyline. Complete with new backstories, motivations, and characters. Experience a whole new story inside the Explorers of Sky universe!


The Third Part is finally here! This update is absolutely massive! With so many things added! If you are importing a save from a previous part, please be sure to visit Electivire immediately to gain access to the new moves that you should have. In addition, feel free to check the "new stuff" document in the download folder to see what's new. Or don't! Surprises could be fun too!

In addition, there is now an official LR discord server! Stop by and say hi!

Lastly, there are two versions of the hack included. In case you only wish to play the Special Episodes, there is a SE only version of LR included. If you intend on playing the entire story, please play the normal version. The SEs will be unlocked at various points in the story.

So thankful to everyone who has been enjoying the story so far! Love hearing what people think, whether that be positive or negative. So if you have any thoughts or you want to report a bug, feel free to DM me.

For use with a clean, US based ROM.

Awards
Best Hack in Progress Nominee 3
Kagero, Merlinus, Ironjaw and Niterfoot all wish to go to a distant isle to gather supplies, but encounter each other there! What awaits them in the depths, and how well will your chosen character perform?

Awards
Best Gameplay Design Nominee 3
In a small village that bears the name Phantim, a Delphox resides. That Delphox is living a life, that could only be described as a Dream... or a Nightmare?
That's up to you to decided in Phantasime.

Saving outside the given prompts is strongly discouraged.

Current Version: V1.0.3
Available languages:
-English
-German (Base game menus are still in english)

Awards
Best Single Dungeon Nominee 3
Most Unique and Creative Nominee 3
In a world beyond our own, a scientist creates an artificial Pokémon. Although things seem normal in this lab, the past always catches up eventually...

Patch is for the EU version of the game (only English is available at this time).
Playtime: 45-90 minutes

Awards
Best Custom Graphics Nominee 3